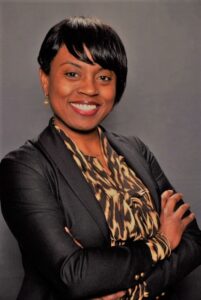 The U.S. Army, the U.S. Air Force and the U.S. Space Force are seemingly rather strict and mysterious organisations: working for them means an incredibly tough and demanding lifestyle, especially in these unprecedented times. LaDonna Myers worked for all the three above: she shares all the important stages of her career, from serving in the Air Force to working as the first Director, Mission Support Office of Space Force.
She organised countless ceremonies and events for dignitaries of the highest rank. Originally, from Detroit, she lived in Germany, Nebraska, Virginia and worked in Washington, DC.
During this interview, we were aiming to give a small glimpse into the life and career of LaDonna L. Myers, a truly remarkable and inspiring lady and well-renowned protocol professional.
1: When did you first think about pursuing a career in the fields of protocol and diplomacy?
I would say that from a very young age, I developed a passion for learning about other cultures and had a knack for bringing people together.  I always wanted to help others find that common ground or to settle differences in a "diplomatic-fashion".  Whether it was befriending the kid with "strange" food at lunch or bringing together the "Nerds and Popular Kids," I guess there was always a diplomat in me wanting to simply help everyone get along.  In the 1990's, while in the military, is when I first realized that there was a career that could be had in Protocol. It aligned with my personal mission, values, and interests of working with the international community and from then, I was hooked.
2: Working for the U.S. Army must have been incredibly demanding: what was the biggest challenge for you personally while serving as Chief of Protocol there?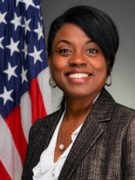 Each of the military branches have their own unique culture and way of working, just like a corporation or other civilian organizations might. On the surface, they share the same overall mission to support and defend U.S. national interests but their roles and how they go about achieving their missions are different. When I began working for the Army in 2008, it was a bit of a culture shock after having worked for the Air Force for several years. The Army is our oldest military branch at 246 years, with a proud heritage, many long-standing traditions, regimented methods, and naturally much to celebrate. I realized quickly that my overall success would require me to quickly learn the history and lineage of the organization, understand its overall mission and to partner with various staffs. I had to do all this at a pace and with an operational focus that I had not been accustomed to in my years working with the Air Force.  That learning curve, along with learning the Army "lingo" was probably the biggest challenge for me.
3: You have also worked with the U.S. Air Force: could you give us a little insight on that? What did your daily tasks involve?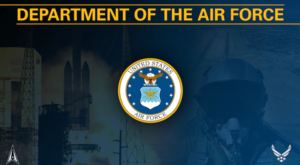 My last protocol position was as Director, Air Force Protocol, in Washington, D.C. It was my dream job and pinnacle of my protocol career.  I led a very experienced team responsible who provide direct support to the executive-level leaders of the Service. Our principals engage regularly with members of congress, foreign dignitaries, and even key social influencers, all while the world watches.  As a result, a typical day at the office is well…. not so typical in some cases. Our principals' schedules or planned events change regularly, and we must be prepared adjust. The military Services support Presidential Inaugurations, funerals at Arlington National Cemetery, and even provide support to national events like the Super Bowl or Wounded Warrior Games. Our daily tasks, included coordinating logistics, preparing agendas, advising on ceremonies, meeting with vendors, securing venues, or researching, creating and finding that perfect gift to commemorate a significant relationship with a foreign counterpart. There's just never a dull moment.
4: At present, you work as Director at the Mission Support Office at the United States Space Force: could you tell us about this organization a bit, especially about how it affected your life?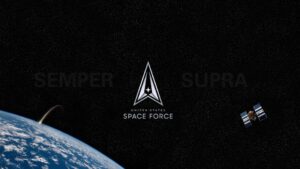 I began working as part of the Space Force Planning Task Force, October 2019, before there was an actual U.S. Space Force, as the Director of Staff. At the time, my role was to direct/support activities associated with the potential establishment of the new service. It was all completely new to me having come from Protocol and Public Affairs background however, I was able to apply many of the transferable skills developed as a Protocol Officer such as: relationship building, negotiation skills, organization, and most importantly working with diverse groups of people. In December 2019, when the President signed the National Defence Authorization Act (NDAA) officially establishing the U.S. Space Force, my role expanded, and I was asked to lead and stand-up the Mission Support Office. This office is responsible for establishing all the administrative support functions for Space Force Headquarters Staff at the Pentagon. I oversee six distinct branches: Acquisitions, Facilities, Human Capital, IT/Knowledge Management, Resources and Security.  The members assigned or transferring to the Space Force obviously come from established organizations and often, we must remind them that we are in our infancy at barely two years old, so the established process they are accustomed to are often under development. As the leader of the MSO, my role is to ensure the staff has the resources needed to support the new service but also to support them as individuals. We were established during the Pandemic and our team had not completely met one another for more than a year. Many experienced losses and working in a "start-up" type environment presents a unique set of challenges are we learn will also implementing policies, practices and procedures. Ensuing that the team was supported, well-resourced and meeting the challenging demands of our leaders and the new Space Force Guardians has consumed both my days and nights.
5: Could you talk a bit about your personal experience as a female leader working for the army? Looking back at your career so far, what are you most proud of?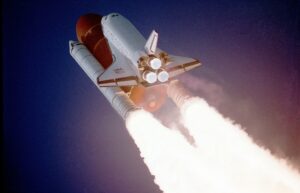 I worked as civilian for the U.S. Army between 2008-2016. During that time, I have either been in a position of influence or as a supervisor. In my opinion, being a female in a male dominated organization has both its advantages and disadvantages. Earlier in my career, there were times I felt my professional opinion did not "land" the way it would've if a male had delivered them. Then one day it occurred to me that it had more to do with perceptions some had of Protocol was or was not and not necessarily my gender.  It came after a recognition by previous commander, now mentor, who described protocol and all associated activities as an "operation".  Over the years, I have left my mark by making other leaders aware of these biases, perceptions and/or actions and have helped them to understand the "soft-power" of protocol and how when applied strategically it can become operationalized and that thinking of Protocol Officer's as "party-planners" is limiting and short-sighted.  As a result, a helped colleagues leverage protocol activities to further their work and have had staffs express to me how I had a positive impact on their professional and personal lives as a role-model. This is what I am most proud of.
6: With such an extraordinary career behind you so far, what are your future plans?
This is a difficult question. One that I ponder often. I have been afforded so many once-in-a-lifetime opportunities many designed by the hand of fate and met some amazing people along the way, so I can only guess what could be next. The last three jobs I held was because someone saw some potential in my and offered me a challenging opportunity.  I know there's another challenge out there waiting for me to tackle, though it will be hard to beat standing up a military service.
7: What advice would you give to anyone who is planning on making their career in the U.S. Army or Air Force or Space Force?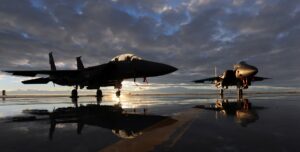 As a civilian in the Federal Government having worked for the Army, Air Force and Space Force, I would offer that I am living proof that potential candidates must be receptive to change.  This is not to say every career will take the same path as mine, but one's career is what he/she makes of it.  I took advantage of every training and educational opportunity, remained flexible and optimistic even when my career path changed and did not seem aligned with my career goals.   I sought mentorship and roles that I could leverage and apply to my future career goals. I was not afraid of taking risks or learning a new skill or being placed in charge of building a new organization.  Because of this, I have grown tremendously. Anyone looking to challenge themselves, support the nation, have an opportunity to do work that excites them, I would recommend strongly they consider a career working for the Department of Defence.
Source of pictures:
1,2: Courtesy of LaDonna Myers
3,4,5,6: https://spaceforce.mil, https://www.airforce.com/mission/vision, https://www..army.mil/