A little over 3 weeks ago, the International Centre for Protocol and Diplomacy, Myers & Associates, and World Protocol Magazine, the first World Protocol Matters Conference. Please welcome the Organizers' reflections on the matter.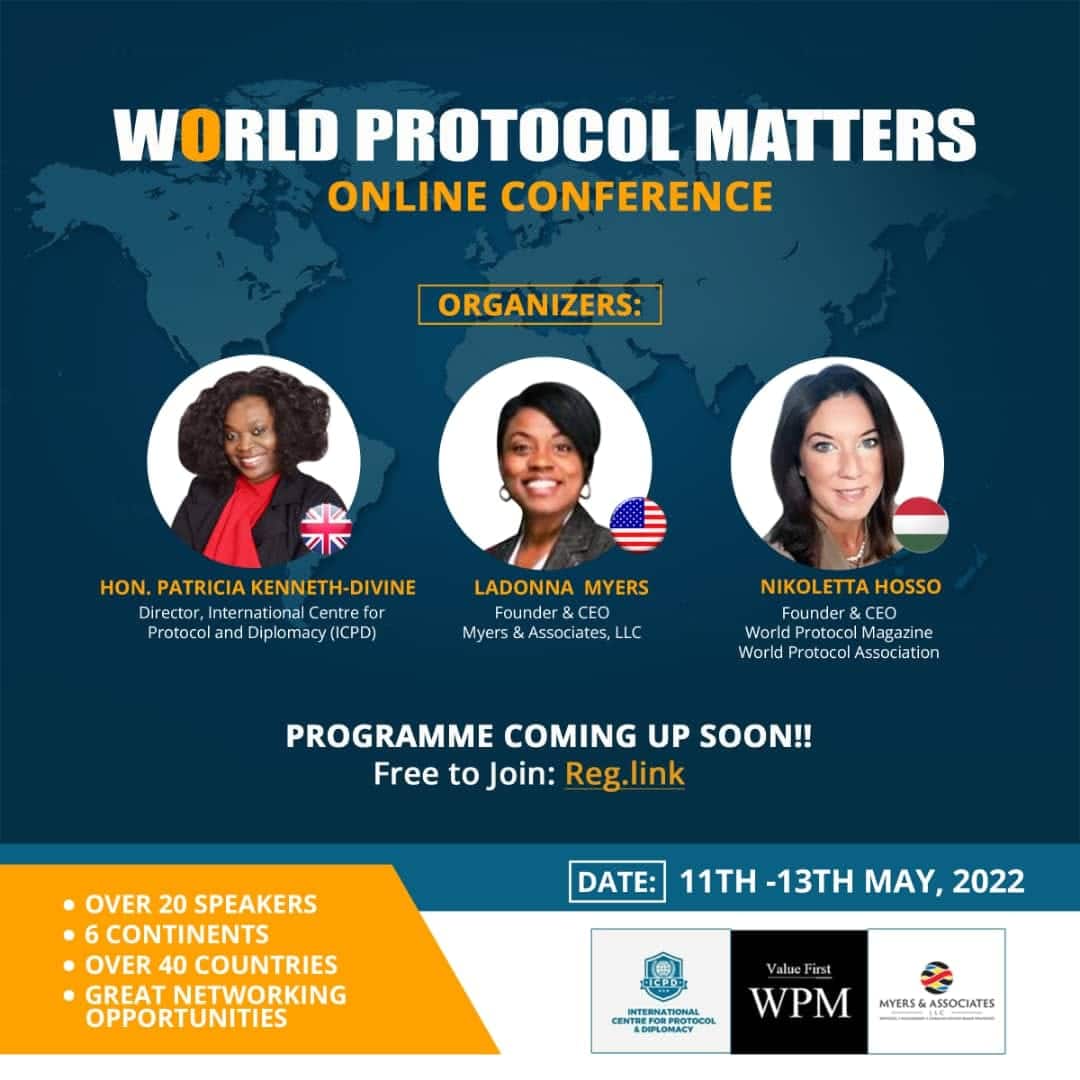 Just two weeks ago, on 11 May organizers Nikoletta Hosso, World Protocol Magazine (WPM) and World Protocol Organization (WPO), the Honorable Patricia Kenneth-Divine, International Centre for Protocol and Diplomacy; and LaDonna L. Myers, Myers & Associates LLC; launched the 2022 World Protocol Matters, online conference.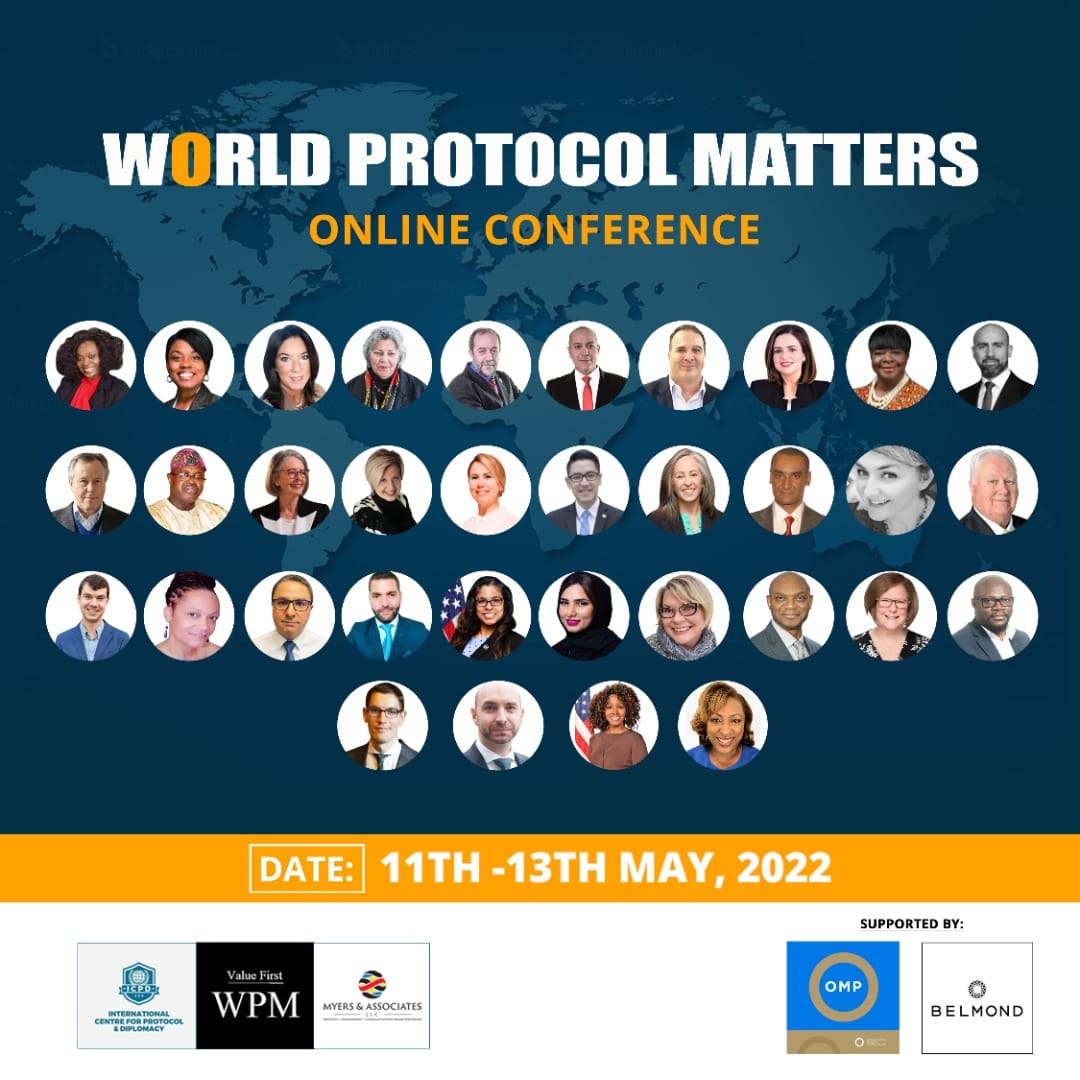 Over the course of three-days, hundreds of attendees from 45 countries, heard lectures from 32 speakers comprised of diplomats, scholars, practitioners, business professionals, and educators who stressed the importance of protocol in diplomatic relations as well as, the need to formalize protocol as a profession.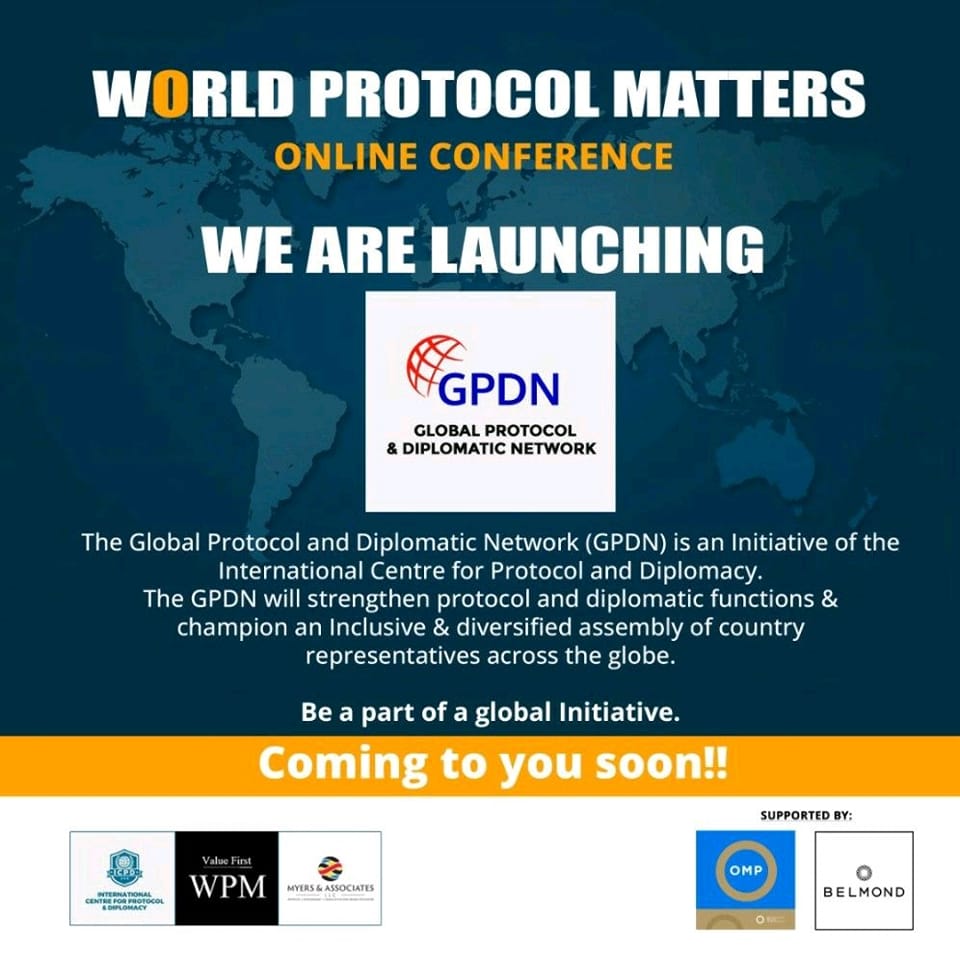 Attendees were also honoured to hear directly from Ambassador Rufus Gifford, Chief of Protocol of the United States; and Ambassador Barbara M. Barrett, 25th Secretary of the Department of the Air Force and former U.S. Ambassador to Finland,as they shared their perspectives on the value of leveraging diversity, inclusionand equity in protocol and protocol as a "soft-power," a of protocol in diplomatic relations, and more importantly to serve as a collaboration platform for professionals in the fields of protocol and diplomacy to share perspectives, thoughts, and ideas on how to sustain its continued growth as a profession. The Launch of the Global Protocol and Diplomatic Network during the conference also gave insight of strengthening Protocol and diplomatic functions across the globe championing an Inclusive and diversified environment for professionals creating a bigger voice, increasing visibility, and embracing solutions that will drive a positive change and make a global impact.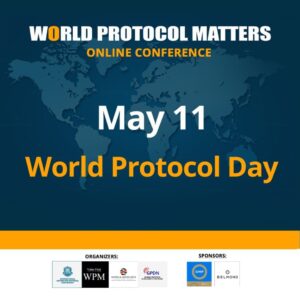 Days following the event, interests continued to grow as registrants climbed to well over 1000, signifying the overwhelming desire from practitioners to be heard. Many of whom have dedicated much of their professional lives working diligently behind the scenes supporting some of the most notable organizations, offices, and officials on the planet.
As we continue toward our vision and long-term goal of attaining global understanding and cooperation to ultimately declared 11 May as "World Protocol Day,"it is important that we maintain the "World Protocol Momentum"and "World Protocol Movement" and recognize and celebrate every "World Protocol Moment." With WPM 2022 behind, we look up and onward to what lies ahead.
In true protocol fashion, as one event ends the planning for the next event begins and with that, planning for "World Protocol Matters 2023" in-person professional training conference is underway.  We are in talks with a few international cities looking to host this dynamic event and have already received interests from consulates, protocol organizations and others. It is an event you will not want to miss.
SAVE THE DATE: 10-12 May 2023 and we hope to see you there!
#recognition #protocol #diplomacy #globalsupport #respect #professionals
#togetherwecan #teamworkdreamwork
#worldprotocolmatters #11May