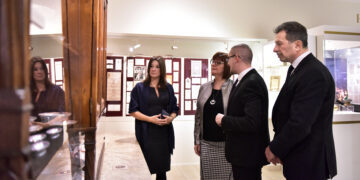 The Association of International Protocol Professionals (hereinafter: AIPP), Hungary's national protocol association of over 150 members co-organised the world's first and only exhibition on protocol and diplomacy in the Hungarian National Museum of Trade and Tourism.
The niche exhibition is unique both in Hungary and abroad, with a precedent value due to its content. Its nine sections, compiled from the idea to the opening in just one year, showcase all areas of protocol and diplomacy.
The exhibition initiated by Nikoletta Hosso, curator of the exhibition and Founding President of AIPP, also Founding Member of World Organisation of Protocol (WPO) was opened in January 2020 by Ambassador Ivan Medvecky, Chief of Protocol of the Ministry of Foreign Affairs and Trade where Deputy Mayor Erzsébet Gy. Németh, and Colonel of the Crown Guard Barnabás Ádám also gave ceremonial speeches.
In 2020 the exhibition attracted a large audience despite the pandemic and guided tours were also offered to the public in order to explain the complexity and the significant role of protocol in international relations.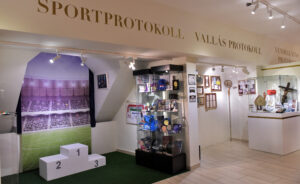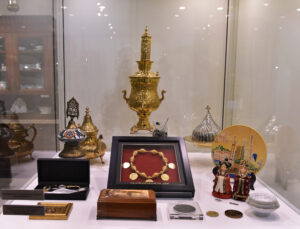 The exhibition is a result of an unprecedented national cooperation with financial and material support from the capital, several ministries, museums and civil organisations and is now travelling across the country over the next years.
The precedent-setting collection, also rich in art treasures, offers a rare glimpse into the mysterious-looking world of diplomacy featuring only original and authentic objects and documents that are frequented in this world.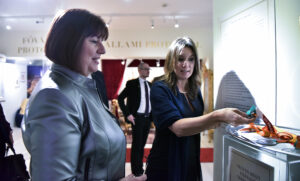 The guided tours conducted by Ms. Nikoletta Hosso and Mr. Robert Torok, museum director gave the visitors the unique opportunity to experience what it feels like to be a protocol guest: walking on red carpeted staircase leading to the main exhibit area with nine thematic sections to discover, all related to the different fields of protocol: state-, diplomacy-, military-, ecclesiastical-, sport-, municipal, catering, gifts and side events.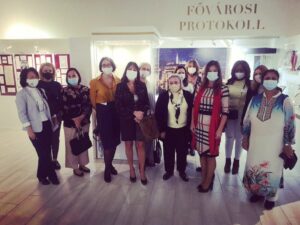 Prominent members of the Diplomatic Spouses Budapest also visited the exhibition last October and had the chance to view the rich and valuable collection of state protocol gifts, royal table ware, unreleased relics of the first papal visit to Hungary in 1991 and to Csíksomlyó in 2019. The most valuable collection to attract attention is that of the highest state decorations and certificates, accreditation letters signed by royals and foreign heads of state.
Due to the current closures the exhibition is now being digitalised and will be available for online 3D visits soon.