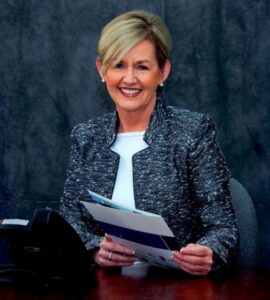 As the World Protocol Magazine Editorial Board, we take enormous pride in keeping this platform open to all experts from the numerous fields of business and protocol: Marie Betts-Johnson, from California is the next of many who have taken the opportunity of working together with WPM.
Ms. Betts-Johnson is the Founder and Director of the International Protocol Institute of California® and is a renowned expert in the International Protocol and Business Etiquette industry. Originally from Tipperary, Ireland, Marie is based in San Diego, California. Besides being an internationally recognized consultant, speaker, and columnist, she established The International Protocol Institute of California® in 1989. Her seminars are included in university MBA programs for University San Diego and San Jose State University. 
Formerly, she served as Director, International Relations Office, World Trade Center San Diego, California.   where she established an extensive outreach program to encourage delegations to the San Diego region. Her primary functions included facilitating business connections, organizing events and coordinating logistics and protocol for visiting royalty, ambassadors, international delegations and dignitaries.
Her protocol career was inspired while serving on the Royal Crew of the Late King Hussein and Queen Noor of Jordan where she had the opportunity to host and interact with dignitaries and royalty from all over the world including the royals of England, Spain, and various Middle Eastern countries.
In her first article published by WPM, she shares her experiences about Diplomacy and Protocol in the age of the COVID-19 pandemic.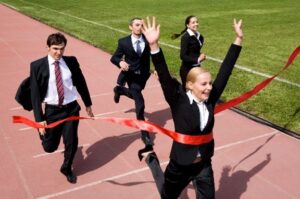 This article will ask a lot of questions and answer a few.  We are all muddling through in this new Covid-19 frontier, and we would welcome your input and experiences thus far.
The questions are: Who are the new protocol experts? What are their roles/challenges? What are the essential components of an updated protocol training program?  As we are still, to a greater or lesser degree, in the throes of the fallout from Covid-19, the reality is that nothing is as it was and we, at The International Protocol Institute of California, are deep in research as to which protocol norms survived, which practices are no longer relevant and what will be the new protocol norms going forward?
To teach, one has to learn and to that end, to better accommodate the needs of our participants, whether protocol experts, leaders of industry or diplomats, I am personally pursuing a Master of Arts Degree in Contemporary Diplomacy, a cutting-edge program on diplomacy through the Diplo Foundation and University of Malta.  This decision came about due to Covid-19 and its effects on the protocol training industry.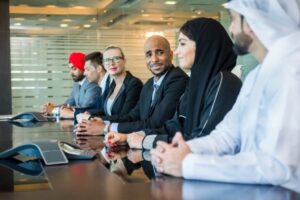 Essentially, the option was to present our current programs online but, as the epidemic raged on, it was evident that, to present the top-notch information our programs are known for, we would have to change course and indeed go back to the drawing board, do our research (which is still underway) and then reemerge with updated, useful and timely business and international protocol programs to meet the challenges of protocol's changing landscape.
Our protocol training programs are designed to focus on three specific audiences: business professionals, protocol experts (both in-house and consultants) and diplomats.  The proposed programs will include the new norms in the business world, innovative tools protocol experts must implement to execute a flawless event and specialized diplomatic training programs for diplomats to propel them in their careers and succeed in the international relations and diplomacy arenas.
The profile of the new protocol expert/diplomat is one who is diverse, competent and, most importantly, technically adept…skills that will be much needed to keep pace with the new technologies in the event industry and high-level conferences.   The object is to acknowledge these attributes and design programs where these skills are valued and optimized.
A glimpse into the new programs:
Image is the universal yardstick as to whether one has professional presence or lack thereof.  To the degree a business professional, protocol expert or diplomat is viewed as credible will depend on a combination of expertise and presence…a potent mix in gaining trust and influence. Look like a leader and you will be asked to lead.  Be ready to lead when the opportunity arises.  Lead like a diplomat which involves knowing oneself, respecting others, understanding cultural dynamics, intelligence, and the hard work of attention to detail.

Recognizing differences in leadership, personality and communication styles in a diverse multi-cultural environment is critical when leading diverse teams and side-stepping conflict before it arises…the consummate diplomat!
Globalization is the buzzword for today's fast-moving and sometimes mercurial realities in the fields of protocol and diplomacy.  Understanding and truly immersing oneself in cultural values and traditions is not only respectful but fruitful in all endeavors, particularly in the realm of building relationships leading to successful international negotiations and diplomacy.
Public diplomacy is front and center when representing one's company or one's country.  The media frenzy of breaking news is a minefield to be maneuvered with care.  One wrong word may cause an international incident and the cost in terms of business or international relations is high.  Deftly handling interviews effectively can be challenging.  Public Diplomacy is fickle and has become more complex in recent years.
Finally, in the office, whether business professionals or diplomats in an Embassy, nothing remains the same.  From pronouns to lockdowns and virtual meetings, there is no escaping the new world of business and protocol where we must go above and beyond to facilitate and accommodate in the interests of diplomacy.
The foregoing is but a snapshot of our areas of research and we promise to keep you apprised of new developments and our proposed launching date in 2022!
Contact Us:
International Protocol Institute of California®
Telephone: +1(619)675-0001
E-Mail: mbj@ipicalifornia.com
Website: https://mbjprotocol.com/