Para leer el artículo en español, clicar aquí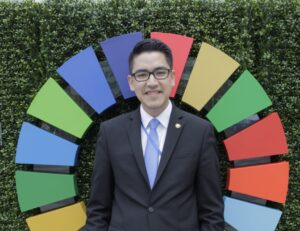 As the World Protocol Magazine Editorial Board, we take enormous pride in keeping this platform open to all experts from the numerous fields of business and protocol: William Herrera is the next of many who have taken the opportunity of working together with WPM.
Mr. Herrera is an International Relations professional who has worked with highly ranked diplomats worldwide. He's an International Relations graduate with Honours and has nine years of professional experience representing Government interests in bilateral and multilateral fora. When starting his professional career, he joined the Protocol Branch at the Ministry of Foreign Affairs. Through his course, he developed a passionate interest in State Protocol and Ceremonial Affairs; he never stopped expanding his knowledge on the matter. He has served as Deputy Head of Mission in Canberra, Australia, and currently is a diplomat posted in New York; where he witnesses how Protocol is a vital component of how Diplomacy works at the United Nations. His expertise has taken him to work in multiple settings and locations, including Kenya and Bhutan. In acknowledgment of his skills, he has been invited as a panellist, speaker, and moderator in different workshops, seminars, and forums on various topics. He aims to use his untiring commitment and drive to bring cutting-edge Protocol and Ceremonial strategies and implement innovative campaigns that accelerate growth and maximize the deliverance of High-Level Diplomacy through Protocol. Mr. Herrera is to publish numerous articles on the topic of the United Nations; in his first one published by WPM he explains the role of the UN Chief of Protocol. Please see his enclosed message below!
Dear WPM readers: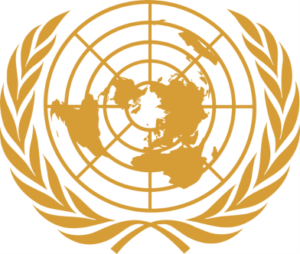 I thank you for your interest in this article. Just like you, I am a passionate Protocol practitioner and a firm believer that Protocol is an inherent part of International Relations, as it contributes to delivering Diplomacy worldwide. Ever since I started following up on International Affairs and getting interested in Protocol, I always wondered how Protocol operates in the world's most prominent and important multilateral Organization: The United Nations. There is not much research into it, and most of the information available is, by far and understandably, related to Protocol procedures regarding the General Debate of the High-Level Week of the General Assembly. But that is merely a tiny part of what the UN Protocol team does; that is why I will – in a very humble series of articles, try to go over some of the most relevant aspects that the Protocol and Liaison Service handle not only during the busiest week for Diplomacy in September but during routine procedures that they do on Off-Peak season as well.
In this first article, we will focus on the person responsible for the day-to-day operations of the Protocol and Liaison Service. The Chief of Protocol determines all Protocol-related aspects of events and activities organized under the auspices of the UN Secretariat and other United Nations entities, whether at UN Headquarters in New York or other Headquarters, and responds to queries from UN offices globally, ensuring consistency on protocol matters.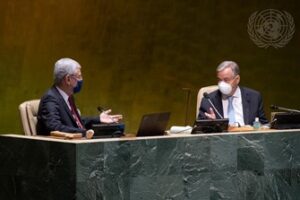 Among its numerous roles, the UN Protocol and Liaison Service assist Permanent and Observer Missions with the preparation of official visits to the Headquarters by Heads of State or Government and other dignitaries and publishes a comprehensive list of diplomatic personnel and the composition of the principal organs of the United Nations, known as the Blue Book.
The Chief of Protocol also supports Protocol requirements of the Secretary-General and the Deputy Secretary-General, including during bilateral meetings and at Summits and Conferences both at Headquarters and abroad and on their official travels away from Headquarters, and plans and organizes official luncheons, dinners, and social events hosted by the Secretary-General.
But although you may think that the Chief of Protocol takes care of only the top multilateral leader, s/he also has different types of "supervisors".
While attending the needs of the Secretary-General, the Chief of Protocol also ensures that the President of the General Assembly is provided with Protocol support at Headquarters and other UN duty stations, and determines Protocol related needs for Heads of State and Government, Foreign Ministers, and other High-Level dignitaries when they participate at regular and special sessions of the General Assembly and other organs, and for bilateral meetings with senior officials of the United Nations.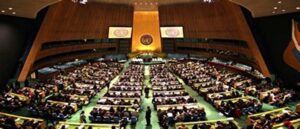 That said, it would be easily taken for granted that the Protocol and Liaison team is proportionate to their clientele. However, it is rather a small team that procures Protocol standards and procedures are maintained by the UN Secretariat, including ranking orders, display regulations of logos and flags, standing and seating arrangements at official and social events, etc., while also pursuing efforts to modernize and automate processes, and maintaining a multilingual Protocol Service.
The following valid question would be: "How such a small team under her/his watch can perform efficiently and keep Diplomacy flowing among its 193 Members?" Well, the Chief of Protocol is mandated to maintain regular contacts and to ensure harmonious working relations with Permanent Missions of the Member States and Observer States regarding their Protocol-related requirements and their accreditation vis-à-vis the host country, the Office of the Mayor of New York City, and the Office of the Governor of New York, while at the same time arranges the presentation of credentials by newly appointed Permanent Representatives, briefing them on the presentation procedures and escorting them throughout the ceremony, to say some examples.
That said, what do you think are the competencies a Chief of Protocol must-have? According to the United Nations, there are key competencies any Chief of Protocol must have to be able to accomplish the Organization's goals and objectives:           
Professionalism
Event planning and organizing experience
Client Orientation
Judgment/decision-making skills
Leadership
In the next article, I would be talking about some protocol procedures during the General Debate along with some interesting facts about precedence for Heads of State during the most crucial week for multilateral Diplomacy.