As the World Protocol Magazine Editorial Board, we take enormous pride in keeping this platform open to all experts from the numerous fields of business and protocol: Pamela Ron Jaramillo and Angelo Calderón Salazar the two of many who have taken the opportunity of working together with WPM.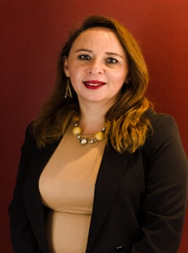 Ms Jaramillo studied Ceremonial Etiquette, Protocol and Event Organization and holds a degree in Hotel Business Administration from Universidad Tecnológica Equinoccial. She is a certified wedding planner, expert of social etiquette and author of numerous books. Teacher of Etiquette and Protocol courses at Technologic International Universitario ITI, Universidad de Especialidades Truistical UDET. and Colegio Paul Dirac. Ms Jaramillo is the creator of the Hostess Academy with four online courses, founding member of the World Protocol Organization (OMP), conference lecturer and owner of the Almagro Hotel in Quito.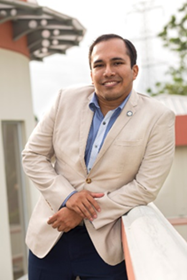 Mr Calderón holds 2 master's degrees in business Tourism, Event Organization and Protocol and International Tourism Management from Spain, and in Management and Administration of Service Companies from Ecuador. He is a certified member of Meeting Professionals International (MPI) and also a founding member of the World Protocol Organization (WPO). He has taught undergraduate, graduate, and postgraduate classes, supervised theses in some universities in Guayaquil and Samborondón. He published the book La brújula de los eventos. and has been a speaker at international congresses. He frequently gives speeches in the meetings industry on event organization, leadership, protocol and self-improvement.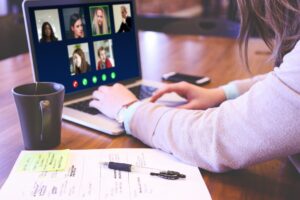 2020 was definitely a year marked by a heightened sense of resilience considering the uncertainties in the world. Events took a new turn, from the start of planning the event to after it had concluded, following up with guests as part of biosecurity protocols. Meeting planners had to leave their comfort zone because they had already created certain strategies about what to do and how to do things, and once the reactivation process began, new formats were implemented. Therefore, it was necessary for them to reinvent themselves in order to generate an image of security in the event.
As a result, online and hybrid events that took place in the middle of the COVID19 pandemic gained popularity. At the beginning of the lockdown, webinars were something new for many people. Then, as the lockdowns were slowly lifted, hybrid events were implemented little by little.  Some studies indicate that approximately 6 out of 10 people did not know how to organize a hybrid event and the rest had little knowledge of what it is.
Throughout the year, there were some adaptations in academic, social and cultural events like congresses, trainings and fairs, among many others.  As part of a four-month project in 2020, several cultural events were organized. Those events had social media networks as a platform, and whose aim was to "provide enjoyable content to the spectators". The work was based on three dimensions: the analysis of the activity, that is generating programs that are liked by people, the use of technologies, identifying which platform would be used and that have greater impact and reach, and the identification of viewers/customers to determine who the content is targeted to.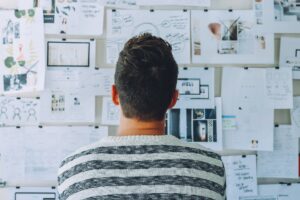 During these events, values such as solidarity, reactivation and distraction were promoted. When the concept of these events came together, they started to promote them among companies that wanted to sponsor them, among artists who wanted to participate with their talent and friends or acquaintances who share the aforementioned values.
During this process, we first worked on planning the activities and contents as we would do on a live event; we analyzed the markets, the directed audiences of the programs; we established strategies in terms of schedule, contents, and conduction, and finally, the costs were relatively minimal with each online event.
This being said, the following results were obtained:
– 5028.8 average number of people reached per program.
– 25 companies and individuals who identified themselves with the values promoted.
– 49 artists on stage (including 4 young people with disabilities).
In addition, the followings were highlighted:
– creation of new, dynamic, interactive, and modern content,
– campaigns were carried out on social networks before and during the event,
– the 18:00 – 20:00 time slot was the one with the largest audience,
– inclusive messages and experiences were created for the audience
– technology and professional equipment were used for each production.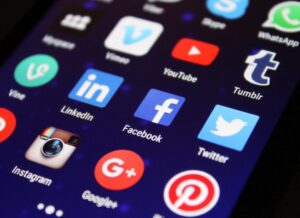 Likewise, we worked with hybrid format trainings, in some cases with up to 800 participants, of which 40% were professionals, 40% university students, 10% school students and 10% children and adolescents.
Subsequently, this hybrid format was proposed for social events. It is true that a social event is an important happening in our lives: they become a story we tell, with primary and secondary characters meaning the other participants.  It was difficult for event planners to change their methods and philosophies. People realized that by having their loved ones close to them through a screen they could share different social interactions such as marriages, birthdays, graduations, and cultural events; this way they were able to have their dream parties and cultural meetings such as book launches, art exhibitions, etc.; together with their loved ones, throughout the Internet.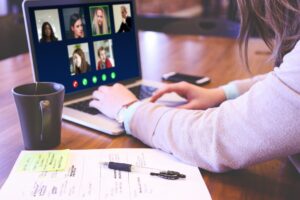 In April, the prospect of virtual parties at your doorstep was launched on social networks and these were held through online platforms. Friends from all over the world, separated because of physical or geographic limitations, gather at these virtual parties. Just as in face-to-face events you decorate the room before the launch. At hybrid events, you decorate a set, which must have good lighting and sound. By decorating the wall of your house with the motif of birthday, graduation or other event and giving the participants the possibility of joining live and enjoy a unique moment will be a valuable moment in your life.
On the same note, brides and grooms who did not want to change the date of their marriage ceremony, adjusted their parties to this format. Hotels revived halls and other unique venues in order to host small ceremonies. This broadens the potential of farms or estates thanks to their grand open spaces.
On the other hand, school graduations in June were held in the Sierra region and many of the celebrations were held virtually. A kit was sent to the families that included capes and caps, glasses and champagne, as well as a mask with the logo of the institution, thus celebrating such an important event.
It should be noted that the protocol and etiquette to be maintained in these events is the same as it would be on a live event. The dress code and the general image of a person participating must be impeccable. As recommended by netiquette, these rules of behavior we must follow when it comes to using social networks and taking part in virtual meetings.
What awaits us in 2021?
It will most definitely be another year of challenges, the strengthening of ideas and actions implemented in 2020, some with greater intensity than others depending on the type of event they organize. Technology will be a great ally in the world of events and hybrid events will be increasingly and strongly promoted.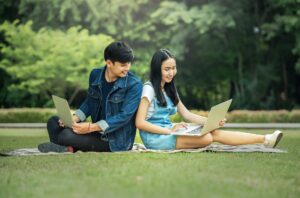 Hybrid events are here to stay, it is the trend that will dominate in 2021. Social, academic, business, and cultural events will continue to take place in this form. Event organizers will have to adapt to this system by creating memorable experiences of a new kind, bringing people together worldwide, attracting the eyes of potential customers and optimizing the return on investment with this type of events.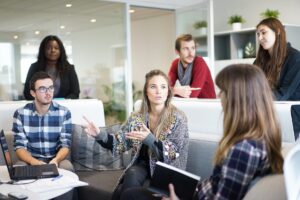 The organizers must create experiences for each of one the attendees, both live and for those who are connected through the screen. Every moment and must be planned so that there are different results (EventMB, 2020). Hybrid events are the new format for meeting planners. Biosecurity, which is of vital importance for both attendees and staff, should be included as part of the experience. As an example, the World Meeting Forum was held from August 31 – 2 September last year, where the organizers implemented biosecurity protocols in their event held in Los Cabos, Mexico. The first event in Latin America to be held to reactivate the meetings industry. Controls must be followed with no effort spared because the message to be given to the community is a "safe and reliable event".
According to a study conducted by the Accor chain (Salvador, 2021),the priorities must be modified, one of which is flexibility because events will have to adjust to shorter, more local and smaller formats. 58% of respondents indicate "… that large meetings with more than 150 participants will be reduced, but only 25% bet on a drop in these smaller and more limited instances".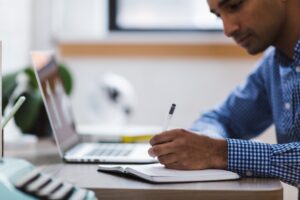 Restructuring and working towards new formats for events allows us to include and strengthen certain ideas: Some of those were already being worked on but now is high time to implement them, we must redefine commitments such as sustainability and inclusion. Now is the time, and we must be the first to begin to promote a socially responsible culture with people and the ecosystem.
If you wish to contact the authors, follow these profiles:
Pamela Ron Jaramillo
@Pamela Ron Especialista en Ceremonial y protocolo
@academia_de_anfitriones
Angelo Calderón Salazar
@angelo.calderon.salazar